Ruth Bader Ginsburg: Her memory is a blessing (& a call to action)
By: Good Vibrations
Good Vibrations stands in deep gratitude for the late Supreme Court Justice Ruth Bader Ginsburg's role in recent US history, grieves her loss, and sends our condolences to her surviving family, friends and colleagues. Ginsburg doesn't have an acknowledged place per se in the adult industry or the world of pleasure-positive education. But there are two of her roles in particular that resonate with us today.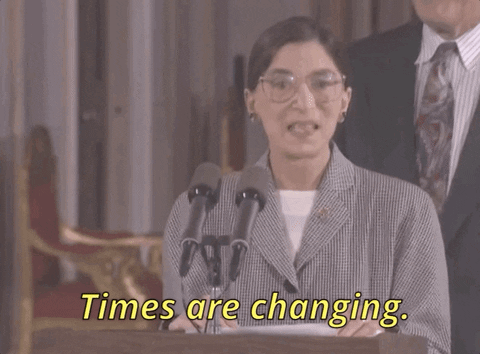 The first is Ginsburg's bone-deep feminism. It may be hard to remember that not so long ago, few women went to law school, and that even those who excelled there (as Ginsburg did) found it hard to get a job. Women made up a fraction of most professions that were well-compensated and well-regarded. The US was steeped in sexism. And that, methodically, became Ginsburg's dragon to slay. In 1972 she co-founded the American Civil Liberties Union's Women's Rights Project, and before she was appointed to the Supreme Court 21 years later, she was known there as a litigator. Her work within the system on behalf of equal rights was methodical and career-spanning. We have all had opportunities we would perhaps never have had without that work and the movement for equality that powered and sustained it.
The other is Ginsburg's entwined legacy with Roe v. Wade and abortion rights. If you've been reading the obits, you know that she had issues with the legal theory that led to Roe. But once she was on the highest court in the land, she certainly was one of the most powerful protectors of choice and abortion access. This was of a piece with her work for equal rights, but for us, it also links to the question of bodily autonomy and all the ways that freedom is linked with our sexuality and gender identity: queer and trans rights, consent, freedom from abuse, sexual health and access to knowledge, the rights of sex workers, and so many other pieces of the sex-positive puzzle. Good Vibrations supports the right to choose and we deplore the many attacks on Roe v. Wade. But we also understand that all of these rights and issues create a matrix—and that even after all the changes of the last 50 years, we do not all have equal access to influence, safety and change. Ginsburg's work on behalf of this matrix went beyond Roe and is one of the reasons she became a progressive icon.
Ginsburg did not do her work alone. She rode a wave of feminism that she did not originate, even if she worked for change at the highest levels, and that will go on.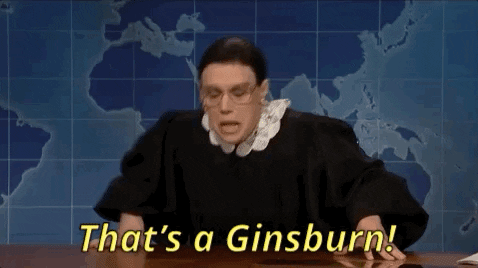 Ginsburg was an individual, but she was also symbolic. She was the first Jewish woman (and only the second woman overall) on the high court. She became a pop culture lion as the Notorious RBG. Saturday Night Live's shapeshifting genius Kate McKinnon portrayed her as she slayed dragons with her famous "Ginsburns." She was widely understood as the soft-spoken yet razor-minded protector of abortion rights. She died on Rosh Hashanah. And now her resounding absence as a potentially chaotic election season ramps up makes her, for many, a symbol of democracy itself.
We mourn the loss of Ruth Bader Ginsburg as an activist, as a lawyer, as a Justice, as a powerful woman when all women still do not have access to power, as an inspiration. And this fall and winter, a period in our history almost unprecedented in the stakes we face, we will vote, speak out, and seek to preserve and extend our precious freedoms, in her honor. Please heed Ruth Bader Ginburg's call and join us.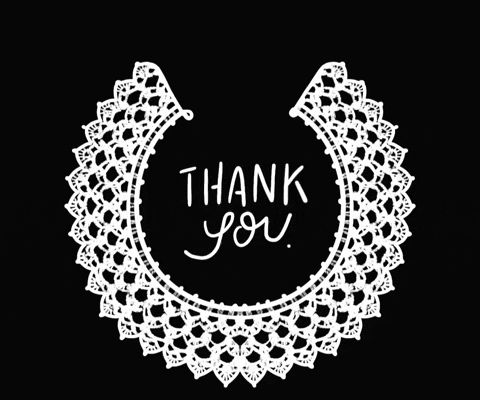 --Carol Queen PhD, Staff Sexologist