Vibrator Nation: How Feminist Sex-Toy Stores Changed the Business of Pleasure
In the 1970s a group of pioneering feminist entrepreneurs launched a movement that ultimately changed the way sex was talked about, had, and enjoyed. Boldly reimagining who sex shops were for and the kinds of spaces they could be
Please select a product option first
We're sorry. This product is not available at this time.
Description
Vibrator Nation: How Feminist Sex-Toy Stores Changed the Business of Pleasure
by Lynn Comella

In the 1970s a group of pioneering feminist entrepreneurs launched a movement that ultimately changed the way sex was talked about, had, and enjoyed. Boldly reimagining who sex shops were for and the kinds of spaces they could be, these entrepreneurs opened sex-toy stores like Eve's Garden, Good Vibrations, and Babeland not just as commercial enterprises, but to provide educational and community resources as well. In Vibrator Nation Lynn Comella tells the fascinating history of how these stores raised sexual consciousness, redefined the adult industry, and changed women's lives. Comella describes a world where sex-positive retailers double as social activists, where products are framed as tools of liberation, and where consumers are willing to pay for the promise of better living—one conversation, vibrator, and orgasm at a time.

About The Author
Lynn Comella is Associate Professor of Gender and Sexuality Studies at the University of Nevada, Las Vegas, and coeditor of New Views on Pornography: Sexuality, Politics, and the Law.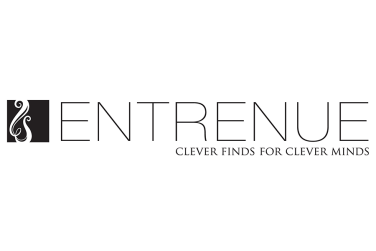 Brand: Entrenue
Product Details
Warranty: 30 Days