pjur Infinity Silicone-based Lubricant
Silicone-based premium personal lubricant
Silky skin feel
Lasting lubrication
No preservatives
Please select a product option first
Goes Great With This
pjur Infinity Silicone-based Lubricant
Description
Pjur Infinity Premium Silicone-Based Personal Lubricant - for when only the best will do. Enjoy extra-long-lasting lubrication that leaves your skin feeling silky smooth. Dive in and rediscover yourself! Whether through stimulating massages or even more intense sex – you decide. Open up, free yourself from restrictions, be yourself. Rediscover your passion!
Extra-long-lasting lubrication
No preservatives
Leaves skin feeling silky smooth
50mL / 1.7fl.oz
INIFINITY – The best pjur premium quality in attractive packaging. The elegant glass bottle is very sturdy and the high-quality box has an eye-catching design, look and feel. Perfect for anyone who refuses to compromise on their personal lubricant. An ideal gift for those very special occasions.
Silicone-based personal lubricant for use with condoms. Can relieve symptoms of vaginal dryness. High level of skin compatibility. Extra-long-lasting lubrication. No preservatives. Dermatologically tested. Made without perfume or added flavors.
Ingredients: Dimethicone, Dimethiconol
Application: Simply apply the amount of personal lubricant you need to the corresponding part of your intimate area. Suitable for daily use. Compatible with latex condoms.
Pjur Silicone-Based Personal Lubricants remain on the surface of the skin and are not absorbed. If you want to wash off the product, you can do this using mild soap and water.
Warning Notices
Avoid contact with the eyes and irritated skin
If irritation persists, consult a doctor
Keep out of reach of children
Not compatible with silicone toys
Not a contraceptive
Non-spermicidal
Slip hazard when using on smooth surfaces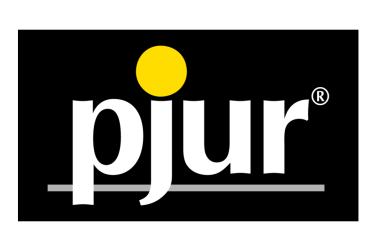 Brand: pjur
Product Details
Ingredients: Dimethicone, Dimethiconol.