Ziggy Menstrual Cup
Web Exclusive
Flat-fit menstrual cup
Reusable & eco-friendly period solution
Designed with leak-proof double rim
Includes hygienic silicone storage case
Can be worn up to 12 hours
Please select a product option first
Goes Great With This
Ziggy Menstrual Cup
Description
There are so many reasons to love menstrual cups – they are reusable, environmentally friendly, easy to clean, and did I already mention they're reusable?! The flat-fit design of the Ziggy Cup provides comfort when worn and can even be used during penetrative sex!

The contoured shape of the silicone Ziggy Cup creates a reliable seal around the cervix, while its flexible form makes it easy to insert. When the cup is securely in place, the petite shape makes it possible to have intercourse, if desired, depending on body configuration and comfort level. Designed to support light to heavier flows. Feel confident knowing the double rim provides extra protection against leakage. What more can you ask for with this reusable and eco-friendly period solution?

You can wear the Ziggy Cup for up to 12 hours (depending on flow). We recommend that you empty your cup 2-3 times per 24-hour period. Depending on your own unique menstrual experience, you may need to empty it more or less. Learning to use your Ziggy Cup will take some practice at first, but with repeated use, it should become easier and more comfortable. Clean before and after each use. Rinse thoroughly to remove any soap or cleaner residue as this may cause irritation. For more thorough cleaning, boil your cup as frequently as you like. The Ziggy Cup comes with a storage case for discreet travel. Holds up to 2.67 fl oz.

To Insert:
Find a comfortable position with legs apart (sitting on the toilet or standing with one leg up on the toilet or tub). Squeeze the sides of the Ziggy ring to make it as compact as possible. Insert the back rim of the cup first and use your index finger to push the cup as far inside as is comfortable and release. Angle the cup back and slightly down so the rim moves behind your cervix. Use a water-based lubricant, if desired, to ease insertion. You can make sure the cup is covering your cervix by swirling a finger around the sides. If it's securely in, you should be able to feel a little resistance.

To Remove:
Relax your body, insert a finger and hook it behind the front rim of the cup. Gently pull the cup out while keeping it horizontal to avoid spillage. We recommend doing this over a toilet.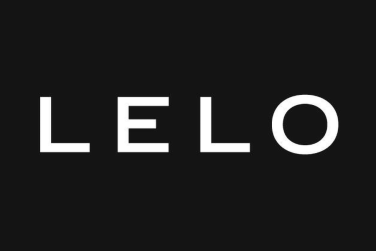 Brand: LELO
Product Details
Material: Silicone
Color: Pink
Warranty: 30 Days