Broad City Pegasus Pegging Kit
Broad City Pegasus Pegging Kit
Who can forget the unforgettable episode where Abbi pegs her neighbor like a true "Peg-a-sus"? You, too, can enjoy fabulous new horizons with this strap-on kit featuring a cute, comfortable cotton brief-style harness
Please select a product option first
We're sorry. This product is not available at this time.
Description
Broad City Pegasus Pegging Kit
Who can forget the unforgettable episode where Abbi pegs her neighbor like a true "Peg-a-sus"? You, too, can enjoy fabulous new horizons with this strap-on kit featuring a cute, comfortable cotton brief-style harness with "Peg Like a Queen" printed on the butt (though you can use it with whomever you want --we don't think Abbi and Ilana would mind.) Styled with an O-ring to hold the included pink silicone dildo, the kit includes a one-speed vibrator too, which can slip into one of the two pockets sewn into the inside of the briefs. You're ready for anything--just bring lube! Comes in S/M or L/XL sizes and all elements of the kit are waterproof. Part of the official Some High Class Sh*t Collection created with the Comedy Central team behind Broad City.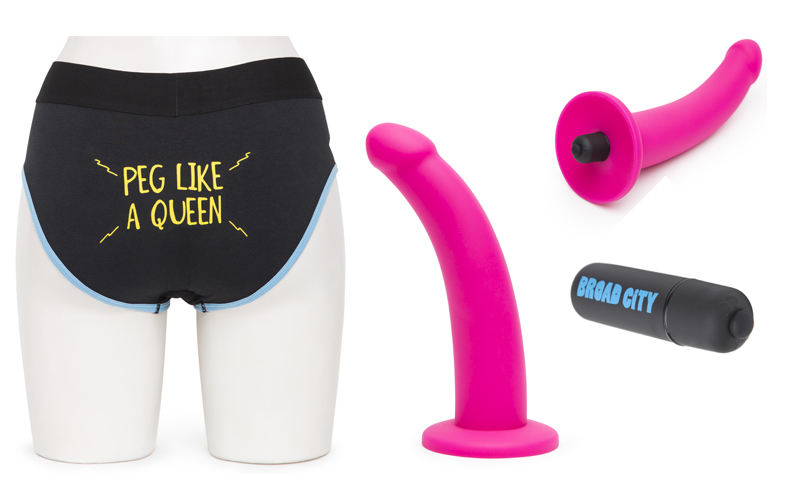 Brand: Lovehoney
Product Details
Warranty: 1 Year