Womanizer Pro40 Rechargeable Clitoral Stimulator
The next generation of the Womanizer, the innovative German-designed clitoral stimulator, is here and more versatile than ever. This revolutionary rechargeable sex toy features a focused clitoral suction tip combined with Pleasure Air Technology
Please select a product option first
We're sorry. This product is not available at this time.
Description
Womanizer Pro40 Rechargeable Clitoral Stimulator
The next generation of the Womanizer, the innovative German-designed clitoral stimulator, is here and more versatile than ever. This revolutionary rechargeable sex toy features a focused clitoral suction tip combined with Pleasure Air Technology, a light, yet incredibly effective, vibration effect. Completely innovative in the way it stimulates the clitoris, Womanizer is ergonomically designed to offer the right amount of body contact while delivering powerful and surprisingly strong orgasms. Its ABS plastic body is topped with a cone shape covered with a removable silicone sleeve; place it over the clitoris for a new kind of erotic ride. You get two exchangeable heads that differ in size and shape; the larger of the two offers wider area coverage, better accommodating people with larger clitorises. The silicone head even has a light effect so you can see where to place it in the dark!

This toy really does all the work for you, so it's a good choice for people with arthritis or wrist issues; its motion is isolated at the tip, it's lightweight, and once placed around the clitoris, the suction stimulates and you barely have to hold it. Controlled by an on/off button and "plus" and "minus" buttons which allows you to scroll through 11 intensity levels. One tap on the on/off button immediately returns you to the lowest setting, allowing you to build up to your orgasm sensually. Includes 2 interchangeable silicone sleeve attachments that slip onto the cone-shaped stimulator, plus a USB charging cord. The waterproof Womanizer can be easily cleaned with soap and a damp cloth. Use water-based only lubricants with this toy. Charge before initial use (1 hour for full charge), which will power your Womanizer for 60-90 minutes depending on which settings you use.

For External Use Only.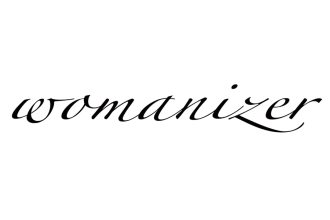 Brand: Womanizer
Product Details
Warranty: 2 Year

Features
Waterproof
Rechargeable
Multi-speed