Eva Couples' Clitoral Vibrator
Eva Couples' Clitoral Vibrator
The new wearable Eva vibrator intrigued us from the first moment we saw it!
Please select a product option first
We're sorry. This product is not available at this time.
Description
The new wearable Eva vibrator intrigued us from the first moment we saw it! Designed by two woman looking to create a compact vibrator which "fits into your sex life" instead of something that your sex life had to adapt to, Eva's design allows for concentrated hands-free clitoral stimulation while allowing for penetration (or other sex play) to occur while being worn. Eva's unique flexible wings tuck comfortably under the labia majora keeping Eva in place against the clitoris. Plus strength and flexibility of the small wings mean that it is comfortable for a wide range of body types. Once the Eva is resting snugly and locked into position, you can enjoy finding the positions that work best for the product and which are most enjoyable to you--solo or with a partner. Eva is water resistant and rechargeable with 3 distinct vibration speeds you control with one button. Please note that Eva is not a one-size-fits-all product. Some people have found Eva stays in place hands-free and others, depending on how Eva "fits" to their body, have found it necessary to hold in place. However Eva works for you, we hope you enjoy the journey as much as the destination.
Eva Couples' Clitoral Vibrator
Lavender or Aqua Silicone
USB rechargeable
Optimum charge time for Eva is 60 minutes, until the light stops blinking.
(Charge time may be as low as 30 minutes)
Full charge lasts for 5 hours on low and 60 minutes on high
1 3/4" x 1 1/4" (4.4 cm x 3.2 cm)
Volume: 2, Intensity: 3
Please Note: This item is not eligible for discounts or promotions.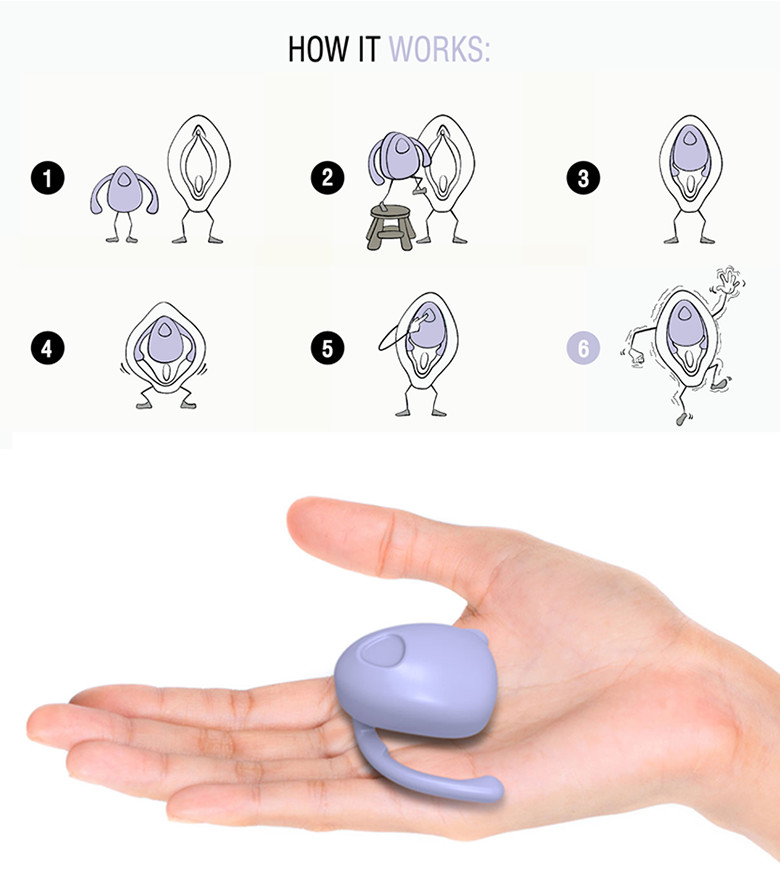 Product Video
Brand: Dame