Tenga Flip Hole Masturbator
Description
Tenga Flip Hole Masturbator

Tenga's Flip Hole is flippin' amazing! The entire toy flips open to reveal an intensely textured elastomer sleeve with ridges and rounds of assorted sizes. Delicate and densely packed details entangle you for a whole new sensation during insertion and while stroking. Easily apply a water-based lubricant and hang on for a wild ride! Completely customizable, you choose your sensation by pushing on dots designed to adjust pressure and intensity while you stroke. Experience squeezing and stroking like nothing else. Responsibly engineered to be reusable, this state-of-the-art masturbator is simple to clean and care for. Just flip it open, wash with soap and water, and hang it on the stand to dry.

The Tenga Flip Black is designed to provide a snugger sensation, the Tenga Flip Red provides a caressing sensation, and Tenga Flip Silver a stroking sensation.
Please Note: This item is not eligible for discounts or promotions.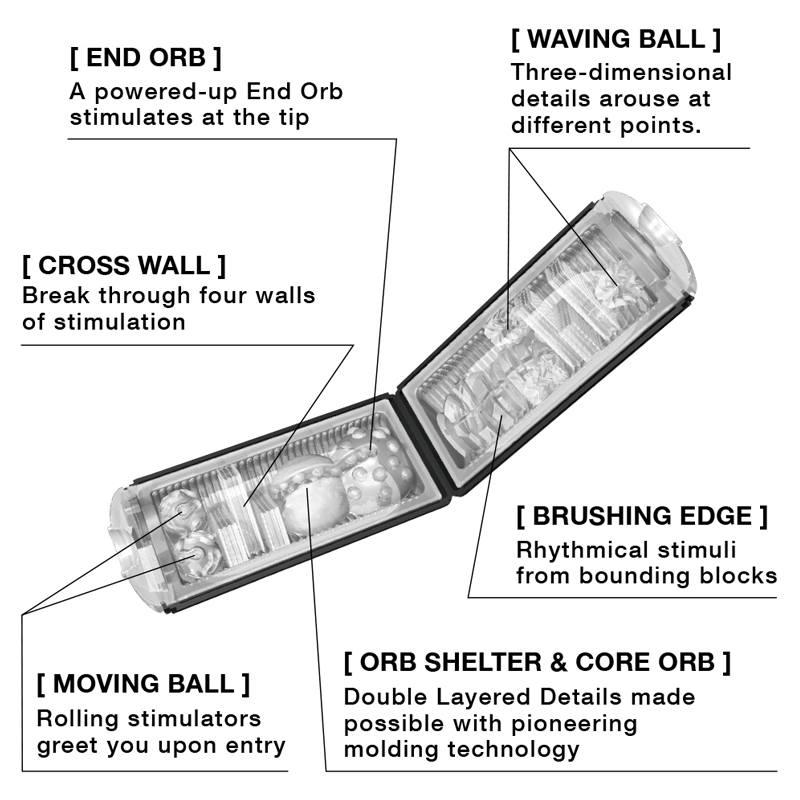 Brand: Tenga
Product Details
Material: Elastomer
Color: Black
Length: 7 inches
Diameter: 3 inches