Stronic Eins Pulsator
Experience a whole new thrust on sensual stimulation with the Stronic Eins Thruster.
Please select a product option first
We're sorry. This product is not available at this time.
Description
Experience a whole new thrust on sensual stimulation with the Stronic Eins Pulsator. An innovation in intimate sensation, the Stronic Eins incorporates a piston-like multispeed motor that creates a forward-back motion to produce a feeling distinctly different from standard vibration. Featuring a smooth silicone shaft, intuitive controls and magnetic induction "click n' charge" technology, the waterproof Eins is perfect for both bedroom and bath. Sleek and powerful, the Stronic Eins Pulsator is a stroke of genius.
Stronic Eins Pulsator
Pink or Violet Silicone and ABS
Rechargeable
Waterproof
4 ½" x 1 5/8" at widest point, 1 ¼" at tip
(11.4cm x 4.1cm at widest point, 3.2cm at the tip)
Volume: 2, Intensity: 4
Please Note: Because the Stronic Eins' technology uses magnets, it should not be used by or with anyone with a pacemaker.

AVN "O" Award for Outstanding Powered Product
Motion Simulation

Body-safe -- Sex toys are made from many different materials, with varying amounts of information available about them, and many have not been tested for safety. We always choose better-quality items, and we give special attention to those we know to be safer.
Rechargeable -- Toys that can be recharged reduce the number of batteries that end up in landfill. We also encourage you to use rechargeable batteries if your favorite vibrator operates using disposables.

Video
Fun Factory Stronic Pulsator Information Booklet
Keywords: Stronic, pulsate, pulsator, thrust, thruster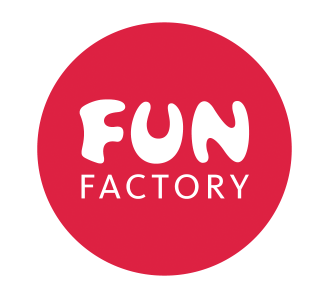 Brand: Fun Factory
Product Details
Warranty: 2 Years

Features
Pulsates
Rechargeable
Waterproof
Multi-speed