Pulse Oscillating Stimulator
This innovative and versatile male stimulator brings savvy design and space-age chic to penis play!
Please select a product option first
We're sorry. This product is not available at this time.
Description
This innovative and versatile male stimulator (or "guybrator") brings savvy design and space-age chic to penis play! Looking like an accessory you'd find in the Batcave, it uses oscillation to facilitate a unique "grip and grind" sensation. While it can be used during partner play (the manufacturer suggests a partner tuck it between their legs, where it can stimulate both people), we think it's most impressive when used as a hand-held toy for solo play or used by someone else, and unlike most cock toys, it can be enjoyed whether or not the penis is erect! Add lubricant for more slickness and motion; without lube, the unique, patented PulsePlate™ will directly stimulate the frenulum with high-amplitude oscillations (rather than low-amplitude vibrations). Ridges inside add to the sensation it can create, as do its soft "wings" – plus they allow the Pulse to be used by people with any size penis. Nine levels of intensity; use + button to turn on, and - button to turn off. Powered by a USB charger with lithium-ion battery; charge for 4 hours before use. Runs for up to two hours (depending on intensity level).
Pulse Oscillating Stimulator
Black Silicone
Rechargeable, USB charger included
Nine intensity levels

"Finally - a sex toy that loves all the cocks in the world. Soft, hard, able bodied, disabled, transitioning - The PULSE by Hot Octopuss delivers pleasure to all with it's carefully crafted design to hug around vs. sliding in. Such a simple concept that can change the way pleasure can be experienced. " - Megan Andelloux Clinical Sexologist, ACS Certified Sexuality Educator, AASECT Certified HIV Educator.
Winner: Best Male Toy award at ETO

Body-safe -- Sex toys are made from many different materials, with varying amounts of information available about them, and many have not been tested for safety. We always choose better-quality items, and we give special attention to those we know to be safer.
Rechargeable -- Toys that can be recharged reduce the number of batteries that end up in landfill. We also encourage you to use rechargeable batteries if your favorite vibrator operates using disposables.
Recyclable Packaging/Materials -- When the package and/or material for your toy can be recycled, you can reduce the impact of your purchase on the environment.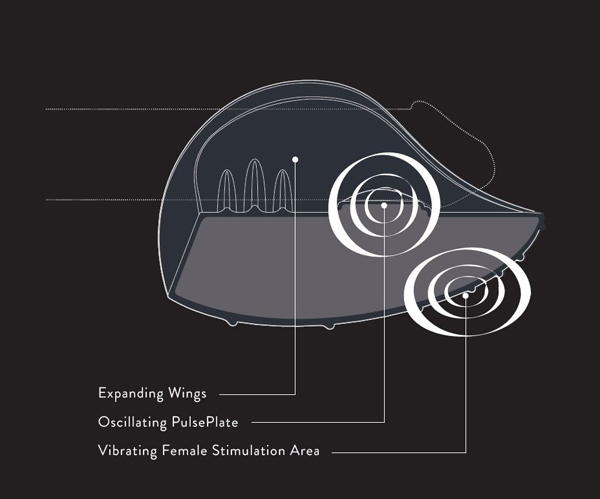 Brand: Good Vibes Toys