Turn Up Like A Taurus!
By: Good Vibrations
Time to focus ourselves like this strong Earth sign- it's Taurus Season!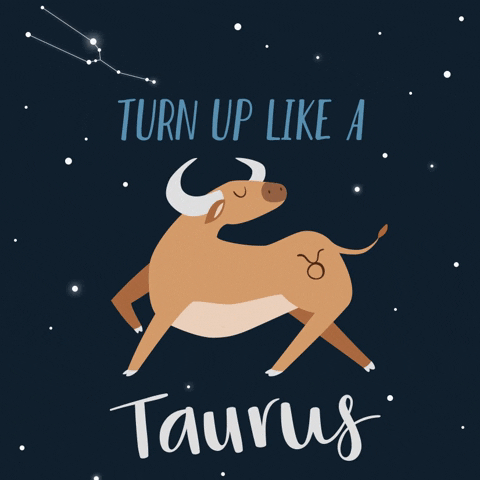 Taurus is…
…reliable ☑️
…logical 💭
…determined 🏆
Taurus season rears its head on April 20th, taking us out of the chaotic energy of Aries and into the grounded spirit of this level-headed sign.
🐂 ♉ 🐂
Those with Taurus in their charts may be stubborn, but oftentimes they have good reason to be! Tenacious yet patient, Taurus loves structure and taking the lead on big projects- putting all of that Earthy energy behind every task they're given, and analyzing every detail to a T (that stands for Taurus… right?)
While we're all practicing social distancing, we can take a note from goal-driven Taurus to finally thrust through that to-do list and check off what personal goals we can from the comfort of our homes.
Speaking of comfort, Taurus loves the cozier things in life. Ruled by the planet Venus, they find solace and joy in beauty, art, and everything luxurious. Especially touch-driven- whether it's with a partner or as a solo sensory experience- indulging Taurus with lavish treats is a great way to please these intensely sensual babes.
Consider a gift…
♉ …that will make as much of a statement on their shelf as it will in use- like a gorgeous one-of-a-kind handblown glass dildo
♉ …to add some extra relaxation to Taurus' coveted chill time- like a CBD bath bomb or CBD body oil.
♉ …that brings in a variety of textures, naughty and nice, to their BDSM play- like this double-sided slapper
♉ …that's high-end and super luxe- like a silver or gold-plated vibrating necklace
🌙 🌍 🌙
So this Taurus season, don't forget to take some time away from those big projects to settle in and take pleasure in the finer things in life- whatever those may be to you. 💜
More Taurus Products