Some Privacy, Please? 👀
By: Good Vibrations
Shelter-in-place got you feeling sans-privacy? Whether it's having family in every room or knowing that all your roommates and neighbors are just a thin wall away, it might be hard to find some of that much-needed alone time.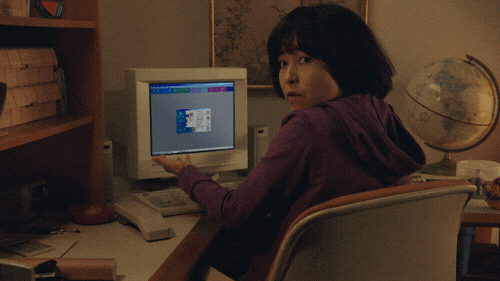 Taking time for self-care (and by self-care, we mean maybe having an orgasm or two) is just as important to prioritize now as any other time- if not even more so. Sexual pleasure- whether it's from partner play or masturbation- can help you sleep, boost your mood, relieve stress, and alleviate tension. And considering the current state of things, we all may need that little bit of extra TLC right now.
However, if the in-place where you're sheltering isn't one where solo seclusion is guaranteed, you aren't alone. Gettin' down under a parent's roof or in a home full of nosy roommates can be tricky- so we're here to help you strategize some discreet ways to have your pleasure on the DL.
🛁 Take it to the tub 🛁
Though it's not an invisibility force field, folks tend to respect the sanctity of the bathroom door like no other in the home. Try taking a waterproof toy like the Echo for a deep-sea dip in a luscious bubble bath.
A nice, warm shower can also be relaxing, especially paired with a waterproof toy like the Pom by Dame or the G-Spot Bullet by Je Joue for some self lovin'! Both of these toys are easy to tuck under a towel to sneak in and out of the bathroom and hold a charge for a looong time- in case you like to soak until your fingers wrinkle up.
Bonus, the splash of running water can help muffle any moans 😉
🔇 Silence is golden 🔇
Worried that the buzz of your vibrator will expose that you're not actually taking a nap? Opt for a rechargeable vibe designed for discretion in appearance as well as sound, like the almost-silent Vesper Necklace Vibe, which even come in gold!
Still not convinced that your toy is stealth enough to go unnoticed through paper-thin walls? Go analog! Non-vibrating toys still bring a lot of sensation, like the Njoy Fun Wand, whose firm curve and beaded bumps pack a huge punch of pleasure when used against hot-spots like the G-spot or prostate. You can also use your go-to vibrator without turning it on, using your internal toys like a dildo, or playing with the texture of your external toys against the body with some lube.
👀 Stash your goods 👀
Nothing is a dead giveaway of what's about to go down or what just happened like a peek of colorful silicone popping out of your bedside drawer. Keeping your toys in a discreet bag, like these super cute Julie Mollo clutches, not only can conceal them from prying eyes, but will also help to keep them clean and protected from dust or anything else that finds its way into your nightstand. Perfect for compact toys like the Womanizer Liberty or the Kyss Lipstick Vibe and no one will know the difference between this and a fancy toiletry pouch!
So let your housemates know you're gonna go lie down for a bit, or that you need to work out some kinks with a long shower, and take some time for self-care. Just don't forget to lock the door 🔒