The Ins and Outs of Internal Vibrators!
By: Good Vibrations
It will come as no surprise that we are fans of vibrators: they move in ways the body can't (allowing for some nice complementary stimulation during sex, masturbation, or other play); they don't get tired, so as long as they're fully charged or have fresh batteries you are good to go all night; and they allow us to explore and experiment with new ways to stimulate ourselves and our partners.
Vibrators come in many shapes and styles but today we are celebrating the ins and outs and all arounds of internal vibrators!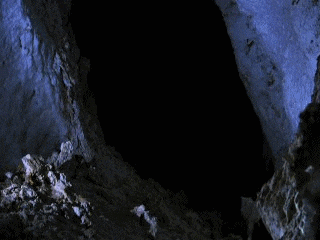 Many internal vibes have a slight (or even more extreme) curve to allow for G-Spot stimulation. Remember that the G-Spot is 1-3 inches inside the vaginal canal and up toward the belly button so that curved shape will maximize the ease with which you can reach the G-Spot—and sustain stimulation there. Check out those G-Spot caressing curves of the Lovelife Mini Cuddle and the WeVibe Rave! 😏
If you're interested in a different type of sensation, the California Dreaming Surf City Centerfold has a pulse plate to keep the beat over your G-Spot all afternoon long!
Those G-Spot curves are great for targeting the nerves inside the body that respond best to fullness and pressure. And size royalty can go for something like the Fun Factory Big Boss for that fullness throughout the entire vaginal canal, rather than just against the G-Spot. 👑
But, of course, going up in size isn't what everyone wants! If you're unsure of whether a new toy is going to be the "right" size for you, try comparing the girth of the toy to your fingers. If you like 2 fingers inserted, then a toy of comparable size will probably feel good.
One of our favorite things about internal vibes is their versatility! That's right, just because something is designed for internal use doesn't mean that they can't be used externally as well. In fact, lots of folks love using something like the Lelo Mona 2 because the body of the vibe can act as a handle, making it easier to reach down to the vulva and clit.
If you love those external vibes and those internal sensations, you don't have to choose! You can have your cake and eat it too with a twice-as-nice vibe.
The WeVibe Nova has an internal arm to provide G-Spot stimulation, and then its flexible external arm provides pressure and vibration externally against the clitoris. Similarly, the Fun Factory Bi Stronic Fusion has a vibrating external arm combined with a thrusting internal arm. This toy has internal magnets that create that amazing pulsing sensation so you can sit back, relax, and enjoy that ride.
The other thing we love about twice-as-nice vibes is that they are safe for exploring the bum. That external arm creates a nice base to prevent the toy from slipping inside so you can experience internal anal sensations without fear of losing your toy up there!
Certainly, if you're exploring fun with your bum, lube is a necessity to promote good feelings and prevent any discomfort. And quite frankly, we think lube for any type of play adds a lot of good sensation so drop a dollop of Please Gel on your vibe and go to town!