Happy Trans Day of Visibility!
By: Good Vibrations
We are here to love, honor, and celebrate our trans sibs—even if we are celebrating with you all virtually from our couch this year 🛋️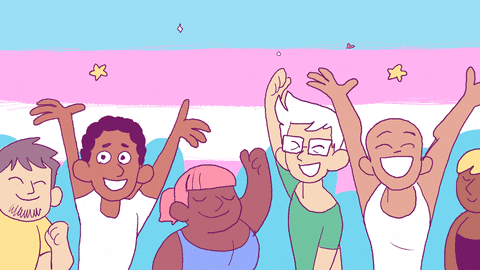 Transgender Day of Visibility (TDOV) was founded in 2009 by trans activist, Rachel Crandall. Noting that media representations of trans and gender nonconforming (GNC) folx are few and far between, Rachel called our communities to celebrate and highlight the accomplishments, contributions, and lives of trans folx every March 31st!
How Can I Celebrate TDOV?
🌟Read a book written by a trans person!
⭐Support trans makers, musicians, artists!
✨Research a trans person from history or a contemporary trans educator, activist, artist, or politician!
💫Learn about trans identities and practice using gender neutral pronouns (like they/them/theirs)!
🌟Make sure your event, language, syllabus, etc. is relevant to trans folx!
Here at Good Vibrations, we're celebrating TDOV by validating the many ways to experience pleasure, particularly for trans people. Our very favorite sex toy lesson is that sex toys can be used by anybody of any gender.
You can use and enjoy sex toys, and, for the most part, toys can be used by any individual, anywhere on the body. You don't need a cock to use a cock ring—strap it around your fingers and your good-to-go for some twice-as-nice pleasure. And a vibe can feel as amazing on a frenulum as on a clitoris! In fact, the only real limitation to how—and where—sex toys can be used is that anything that's going up your bum has gotta have a base! 🕹️
So celebrate with pleasure!
The theme of Transgender Day of Visibility 2020 may be visibility- but we want to celebrate and honor all trans and GNC people—those who are out and those who aren't. No matter where you are in your journey, you are valid, and you are loved.
💙💖Happy Trans Day of Visibility!!! 💖💙