Feeling RAMbunctious this Aries season?
By: Good Vibrations
It's no surprise the Zodiac cycle begins with Aries—they're always raring to go!
Aries is… …energetic ⚡…passionate 🔥…confident 💁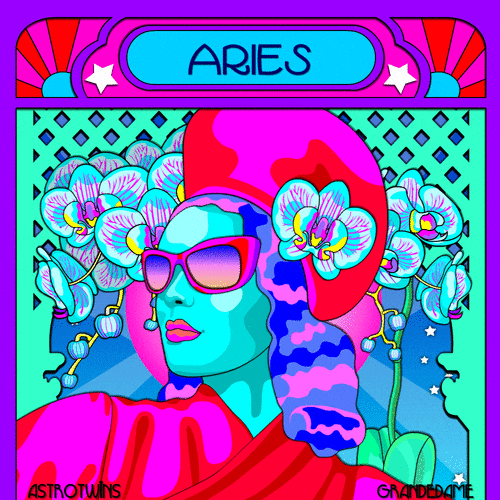 Aries season rolls in on March 21. And with it, Aries brings the start of spring: new growth and new energy. While Pisces season had you going with the flow, Aries season is the perfect time to be directive in your life and with your pleasure. You know what you want, so go and get it!
🐏☀️ 🐏
Aries can come on strong. They're the confident, bold, spontaneous fire sign we all need in our lives! As Aries season progresses, you'll continue to crave boldness in your life. From asking your crush out, to better communicating your favorite ways to be pleased, Aries has got your back.
And if you're feeling the need for an extra bold rumble, look no further than the We-Vibe Wand! In keeping with their reputation as a powerhouse brand, We-Vibe has launched THE powerhouse: a powerful wand vibrator that's rearing to go, just like Aries.
🌙♈🌙
As the first in the Zodiac calendar, Aries love to come first, but they're so determined and hardworking they'll make sure you come, too. Aries is ruled by Mars, the planet of passion, desire, and intensity. They love to take action and be in charge, and we have a sneaking suspicion that there are a whole lot of Aries Dom/mes.
If you've been fantasizing about taking a new role between the sheets, now is your time! Channel the boldness and passion of the sign in your new Dom/me personae! The Obsidian Neon Wand Electrostimulator is the perfect way to add new spark to your romance and honor this fire sign. Plus, Aries has almost never-ending energy which you can take advantage of this month while you find new ways to tease and please and punish and torture your pet!
🐏☀️ 🐏
As we welcome Aries season this year, light a votive to some of our favorite Aries icons!
✒️Author Extraordinaire, Maya Angelou
💪Feminist Badass, Gloria Steinem
🎤and Supreme Chanteuse, Mariah Carey
More Aries Products