Booty Basics
By: Good Vibrations
Celebrate one of the body's greatest assets- the booty!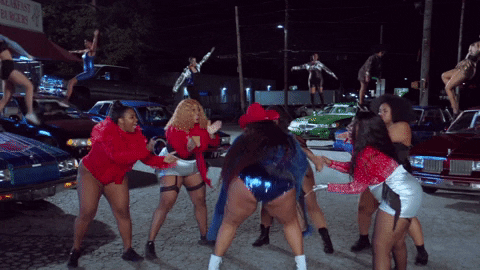 From pegging to plugs, prostates to penetration, and more, anal play comes in so many different forms. One of the best things about the butt is that it's an equal opportunity orifice- meaning that no matter your gender, anyone can enjoy the benefits of a bit of booty play... no butts about it.
Looking to start your adventure into anal play? There are a few things to always keep in mind, no matter how you're getting down to it:
Safety First
When looking to explore the back door, you want to make sure you're properly equipped. Sex toys can be a great way to play, but you always want to make sure that if a toy is going in your butt that it has a flared base to anchor it outside of the body. For fingers, make sure that they are clean and well-manicured, and that there are no sharp bits like nails or cuticles that can cause any injuries.
Now repeat after me: "The Key to Pleasurable Anal Sensation is Relaxation, Communication, and Lubrication."
Relaxation
If you're getting into the penetrative side of anal play, don't try and go from 0 to 60 in one shot. The butt needs time to be introduced to new sensations and the body needs to relax to avoid unwanted resistance, which can lead to pain. Start from the outside in, and take time to warm the body up through stimulating the rim/entrance first, then inserting a finger or small toy and seeing how that feels before gradually moving up to something bigger like a penis or dildo, making sure that you're pacing yourself and always checking in with your body with each step.
Communication
Communicating between one another about pace, size, and sensation is absolutely necessary to ensure a good time. For the person penetrating, ask your partner if they'd like more lube, if they need less fingers, or if they want you to stay still. Remember, the person being inserted into is the person in charge. Playing solo? Great, but you're not off the hook for checking in. Listening to your body is also a form of communication.
Lubrication
Unlike other body parts, like the vaginal canal, the butt doesn't produce its own lubrication when aroused. Not only will adding in lube make anal sex more pleasurable, but it will also help to keep the body from experiencing tearing or irritation. A longer lasting lube, like a silicone lubricant, is great for body-to-body anal play, since it doesn't absorb into the body as quickly; or a thick water-based gel lubricant can add a nice amount of padding for an even more comfortable experience. We do not recommend numbing lubricants. Remember, listening to your body is important. Anal sex should not hurt. If something hurts, it means stop and check in. Feeling good is what it's all about!
And now you're ready for the best part…Sensation!
Like we mentioned earlier, there are so many ways to play with the butt! Did you know that the rim of the anus actually has one of the highest concentrations of nerve endings on the entire body? Adding in some rimming play with a tongue, finger, or toy can be a great way to unlock a whole new route to pleasure. For folks assigned male at birth, the prostate is another great spot for teasing and pleasing. The prostate, or P-spot, has a lot of anatomical similarities to the G-spot, so stimulating it through a firm rhythmic pressure can lead to a wonderful orgasm that many folks describe as "deep" and "full-bodied". Yes, please.
As with any new sexual adventure you take, don't be afraid to take the time to explore your body and find what feels great to you! These are only a few points to get you started on your anal expedition, but stay tuned for even more #AnalAugust tips all month long.