Honoring World AIDS Day
By: Good Vibrations
On December 1, 1988, World AIDS Day was first observed to raise awareness about HIV/AIDS; to reduce the stigma of those living with it; and to honor and remember the many people who had died from AIDS complications.


HIV (Human Immunodeficiency Virus) affects how immune cells respond to infections, meaning that the body becomes less able or unable to fight off disease. HIV can lead to AIDS -- Acquired Immunodeficiency Syndrome -- when opportunistic infections cause disease or a person's T-cell count drops below a certain level. Even before 1981, when Gay Men's Health Crisis was founded in New York and the Centers for Disease Control issued its first advisory related to the virus, HIV/AIDS had already impacted communities in the US, fueling paranoia and leading to further marginalization of the already marginalized communities most at risk.
HIV is passed through blood, semen, vaginal excretions, and breast milk. Condoms and dental dams are two effective ways to decrease the risk of HIV transmission during sex. For folks who use IV drugs (including injectables like steroids), using new needles rather than sharing needles significantly reduces the risk of transmission. In 2012, Pre-exposure Prophylaxis (PreP) and Post-exposure Prophylaxis were introduced as highly effective medications to prevent HIV from taking hold in the body, reducing the risk of getting HIV through sex by about 99%. For folks who do live with HIV, Antiretroviral Therapy (ART) can reduce viral load (the amount of HIV in the body) to non-transmissible levels.
HIV and AIDS are more manageable than they were thirty years ago, yet they are a part of our present as much as they are a part of our past. Many communities have been drastically shaped by HIV and AIDS. And there continue to be high rates of infection, particularly amongst communities of color and for transgender women. And despite the many advances in the care and management of HIV and AIDS as well as increased education, there still remains a great stigma for many living with HIV or AIDS.
On this World AIDS Day, join us to honor those who have died; those who live with HIV/AIDS; those who feel the stigma of HIV/AIDS; and those who continue to move forward with research, education, and stigma-busting activism.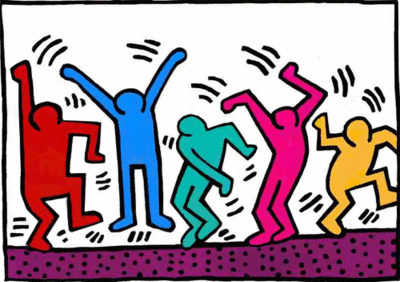 Credit: Giphy