Celebrate Earth Day!
By: Good Vibrations
Spring into sustainable pleasure this Earth Month with our curated, eco-friendly toys and products!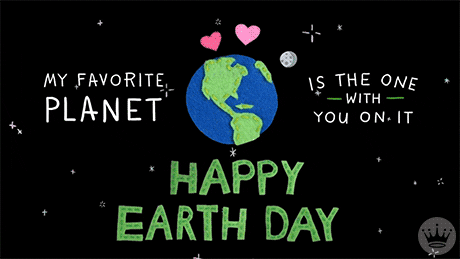 When choosing our products, we want to make sure that not only are we offering you the highest quality materials, but also ones that support sustainability- so that you can feel good about your purchase. This Earth Month, we're happy to highlight some of the planet-friendly pleasure products that we love (and that you're sure to, too!)
What IS an eco-friendly sex toy?
Eco-friendly products are items consciously designed and selected for their sustainable materials, packaging, ingredients, and ethics. You can make your nightstand sustainable with biodegradable vibrators, products from earth-aware companies, organic lubricants, vegan kink gear, rechargeable toys, and more! The Womanizer Premium Eco and the Love Not War line are great examples!
When we select items for your consideration, we think about how well-made it is—to keep those motors and the toys that contain them out of landfill for as long as possible. Rechargeable vibes let you power up your pleasure without going through lots of toxic batteries.
Did you know?
Good Vibrations was the first company in the United States to research the issue of items containing phthalates (the chemical softeners that raised concerns about toxicity in plastics) and look for safer alternatives. We became the first multi-channel retail company to discontinue these products and we encouraged our manufacturers to do the same.
We research materials and choose the ones that are the most body-friendly–ditto lubricants and other delightful things to slather on your precious skin and pleasure parts. We highlight items that aren't made from, or tested on, animals.
When you think about it, Earth Day is every day, so remember these items any time of year!