Not Your Mama's Age of Aquarius
By: Good Vibrations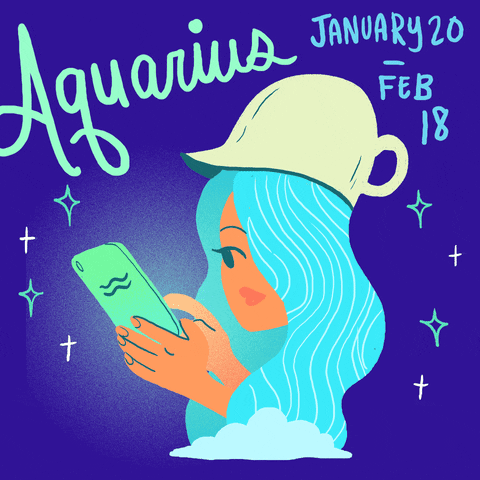 On January 21, we enter the first Aquarius season of the new decade! Now is the time to channel the free-thinking Aquarius and dedicate your month to experimentation—sexually or otherwise.
Early in the season, on January 23, the Sun in square with Uranus in Taurus sets us up for tension. While this can manifest itself in challenging ways, try to channel that tension into the sexier things in life. Afterall, an orgasm is just tension being released, right?
The New Moon on January 24 marks the Lunar New Year and is the perfect time to set goals and intentions. Focus on your social wellness to bring you joy and a grounded community during these winter months. Plus, this New Moon makes for the perfect dark night to catch a glimpse of the star chart IRL. (Can anyone say romantic date?!)
During this season, Aquarians should take extra care to seek reciprocity to avoid burnout of their giving nature. Set boundaries with work, community, and partners to ensure you get the time you need to recharge. It's okay to be "me first" right now! Indulging in a CBD-infused bath or a solo date night with your fave vibe might be just the ticket.
The Hunger Moon—the full moon in February, on the 9th—is a particularly important time to do this. The Hunger Moon marks the hardest part of the winter, when resources and energy might be harder to come by and before the first signs of spring begin to emerge.
Focus on your innate independence during this time. Long, cold winter days make great times for marathon masturbation sessions and allow you to experiment with new ways to play. Excite your inner tech-nerd with toys like the WeVibe Chorus or the Club Vibe 3.Oh Hero.
Your easy-going nature will benefit you when Mercury goes into Retrograde on February 16 and will keep you cool, calm, and collected until it's back out on March 9. Mercury rules reason and common sense, so in Retrograde, all rationality is out the window. However, as an Aquarian ruled by Uranus, your intuition will keep you focused during this time.
Planetary alignments open up possibilities for old lovers to return to your life. Pay special attention to the Gemini and Libra lovers; as fellow Air signs, they share your sexual values and disposition. A dashing Leo lover could add extra fire to your winter nights. Opposites attract: their vivaciousness and love of drama complement your analytic nature.
Say Happy Birthday to—and draw inspo from—fellow Aquarians:
a winning personality from Oprah
skill with the pen from Virgina Woolf
fashion sense from icon Harry Styles
dance moves from Shakira
and poise from Jennifer Aniston!
Happy Birthday Water Bearers!
Aquarius Gift Ideas